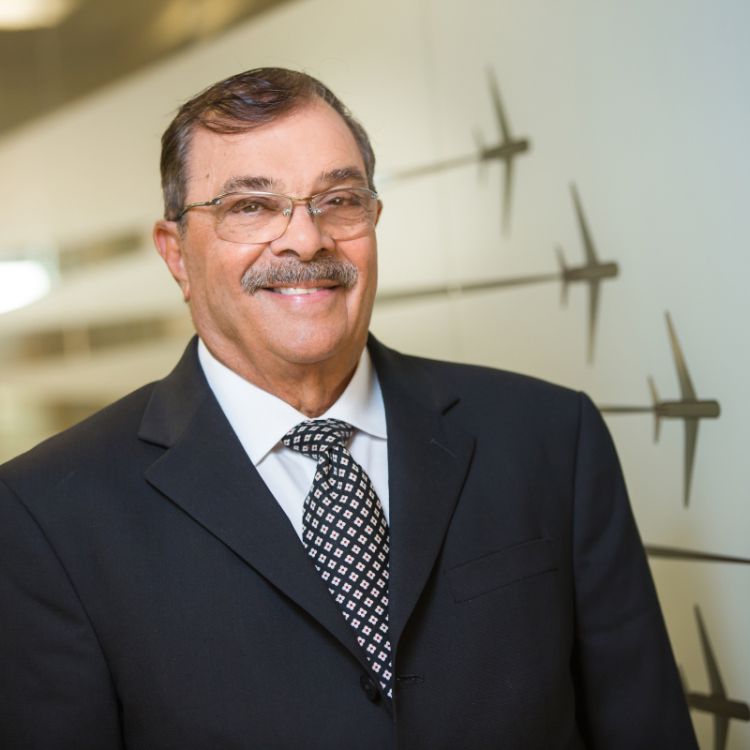 Areas of Focus
Aviation Safety Regulatory Compliance
Technical Document Requirements
Certifications
FAA Designated Airworthiness Representative
FAA A&P Mechanic
FAA Flight Engineer
FAA Commercial Pilot
Honors / Recognition
FAA Charles Taylor Lifetime Achievement Award
Vincent Lepera VP, Technical Services
vlepera@wicks-group.com
202-457-7790 (office)
516-455-5841 (mobile)
Vincent (Vinny) Lepera is Vice-President, Technical Projects, for The Wicks Group Consulting. Vinny has more than 40 years of experience as an FAA aviation safety inspector, supervisor, and manager, including serving as the manager of the FAA New York International Field Office for several years. In that capacity, he was responsible for overseeing 140 foreign Part 129 air carriers that were operating into the US as well as numerous Part 145 Repair Stations across Europe, Africa, and the Middle East.
Since retiring from the FAA, Vinny has served as a senior airworthiness consultant on numerous projects to assist foreign civil aviation authorities with preparing for FAA International Aviation Safety Assessment (IASA) audits, most recently including his work for TWG projects in Azerbaijan, India, Trinidad and Tobago, and Ukraine. He also has developed and implemented Continuous Analysis and Surveillance Systems for FAR 121 and FAR 135 operators, written maintenance inspection procedures and other technical manuals for both air carriers and repair stations, and assisted repair stations with the FAR certification process and related training needs.
Vinny also is an FAA Designated Airworthiness Representative, authorized to issue airworthiness certificates to aircraft up to 880,000 pounds in weight.
Representative Experience
Providing assessment and technical assistance consulting services on ICAO requirements to civil aviation authorities in Angola, Azerbaijan, Greece, India, Jamaica, the Bahamas, Trinidad and Tobago, and Ukraine
Conducting audits and assessments for FAR 121/135 and FAR 145 Repair Stations operators
Developing and implementing Continuous Analysis and Surveillance System (CASS) for several FAR 121 and FAR 135 operators.
Developing Maintenance Programs for FAR 121 and 129 air carrier operations
Performing FAA Designated Airworthiness Representative (DAR) function, issuing Airworthiness Certificates for transport aircraft and General Aviation aircraft and certifying aircraft parts
Managing the FAA International Office New York, with responsibility for oversight of 140 FAR 129 foreign air carriers and certification of FAR 145 Repair Stations on three continents
Managing FAA Eastern Region field offices and the FAA Pittsburgh Office, serving as an Airworthiness Unit Supervisor and developing policies for FAA Certificate Management Offices