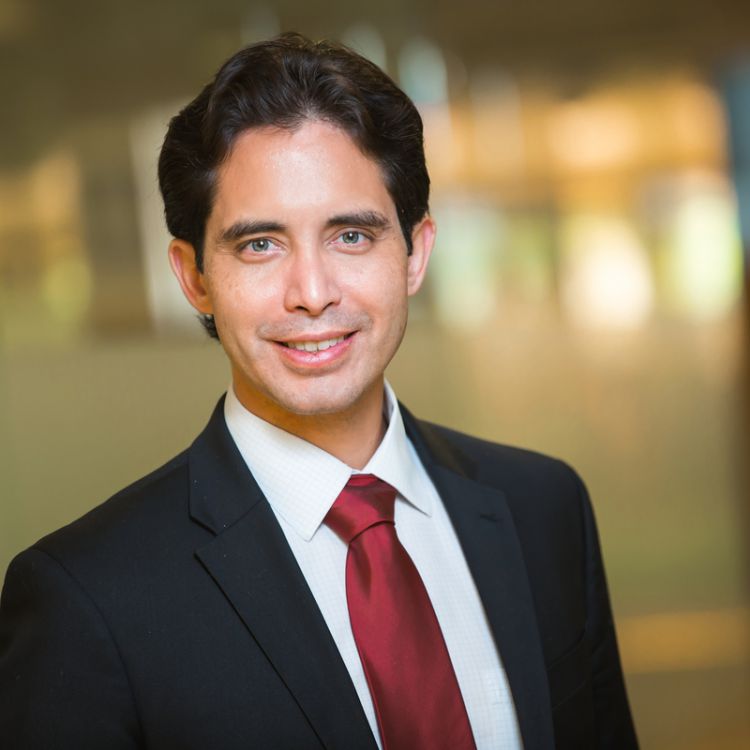 Areas of Focus
Regulatory Matters
International Legal Compliance
Litigation
Commercial Transactions
FAA IASA Audit Preparation
ICAO Compliance
International Regulatory Harmonization
National Security
Unmanned Aircraft Systems
Aviation Sector Analytic Studies
Education
JD, Cum Laude, Duke University
MA, Political Science, Duke University
BA, History, Cum Laude, George Washington University
Honors / Recognition
Georgetown University, Adjunct Professor of Law
Editorial Board, The Air & Space Lawyer
Contributor, The Diplomat
Legal Advisor, The Journal of Hazmat Transportation
Steering Group, ABA United Nations & International Institutions Committee
Memberships
American Bar Association
ABA Forum on Air and Space Law
ABA United Nations & International Institutions Committee
ABA Committee on Human Rights Law
American Society of International Law
Supreme Court Historical Society
Aeroclub of Washington
Bar Admissions
New York
District of Columbia
Court Admissions
U.S. Supreme Court
U.S. Court of Appeals for the District of Columbia Circuit
U.S. Court of Appeals for the Fourth Circuit
U.S. Court of Appeals for the Federal Circuit
U.S. Court of Appeals for the Armed Services
U.S. Court of Federal Claims
U.S. Court of International Trade
Roncevert (Ronce) Almond VP, International Services
ralmond@wicks-group.com
202-457-7790 (office)
202-246-3853 (mobile)
Roncevert (Ronce) Ganan Almond is Vice-President, International Services for The Wicks Group Consulting, and specializes in assisting foreign civil aviation authorities (CAAs) with preparation for Federal Aviation Administration (FAA) International Aviation Assessment (IASA) program audits. He was co-project manager of the firm's IASA project for Cabo Verde and Rwanda, assistant project manager for the India IASA project, and a senior consultant on the IASA projects for Panama, Azerbaijan, Trinidad and Tobago, and Ukraine. Ronce also has been involved in numerous TWG aviation sector study projects, including business aviation development studies for the CAAs of Singapore and Trinidad and Tobago, and US aviation market studies for a foreign government-affiliated research institute. He also has experience assisting air carriers and foreign governments with navigating aviation-related regulatory requirements and procedures of the European Union. Ronce has written extensively on issues of compliance with ICAO standards and the IASA program including as a contributing author to Aviation Regulation in the United States (ABA Book Publishing, 2014).
Ronce also regularly speaks at industry events and international forums organized by the American Bar Association, the American Society of International Law, U.S. Trade and Development Agency, and universities. He has served as chair and speaker of the Africa Air Cargo Summit and Afghanistan Air and Logistics Conferences.
Prior to joining The Wicks Group, Ronce worked with the UN Special Court for Sierra Leone and participated in the Duke-Geneva Institute for Transnational Law as well as the Joint Program in International Human Rights Law at Oxford University. Ronce also has experience with the US political process having worked for Congressional members, state parties and three presidential campaigns.
Representative Experience
Assisting foreign governments in Europe, Middle East, Africa, and Latin American on successfully achieving compliance with the Convention on International Civil Aviation (Chicago Convention of 1944) through the implementation of ICAO standards and recommended practices
Consulting with foreign countries subject to the IASA audit and related diplomatic consultation process under bilateral agreements with the United States
Drafting and implementing aviation-sector regulations harmonized with European Community regulations in foreign countries subject to bilateral agreements and technical arrangements with the European Union
Advising foreign governments and affected air operators on the requirements of the EU Safety Assessment of Foreign Aircraft (SAFA) Programme, the procedures of the European Union Operating Ban ("EU Black List") and appearing before the EU Air Safety Committee
Guiding international operators on compliance with European Union Emissions Trading Scheme requirements
Conducting analysis for a foreign government-funded transportation research institute based on case studies of key multi-airport markets in the US, including the Washington, New York, and Chicago metropolitan areas
Reviewing US airline strategies for accessing the transpacific market, including the role of specific airports as hubs and gateways to the region and provided comparative analyses on the management, regulation, and market development of major US and Asian airports
Performing research studies on US federal law and policy related to the development of airline alliances, antitrust immunity, and "Open Skies" agreements